China's clothing industry started late. The real start started in the 1980s, which was a century later than that of European and American countries. At the beginning, it could only provide single-item clothing, and gradually it could produce series of clothing. In this process my country's garment industry is gradually becoming mature and has formed its own industry operating mechanism.
What clothes are suitable for CO2 laser cutting ?
Cotton, linen, leather, synthetic fibers and textiles ,Polyester, Aramid, Kevlar, Fleece, Polypropylene, Polyurethane, Fiberglass, Spacer fabrics, Felt, Silk, Filter fleece, technical textiles, synthetic textiles, Foam, Fleece, Velcro material, knitted fabrics, mesh fabrics, Plush, Polyamide, etc
What will happen when clothing meet laser? And what machines Dowin could offer for fabric cutting?
With Dowin fabric Laser cutting technology can realize the operation of a variety of patterns and patterns, such as the engraving of hollow patterns, the embossing engraving of thick fabric surface materials, and the fading treatment of easy-to-fading fabrics.
1.Dowin Fabric laser cutters combine with the CDWG brand tube, no yellow edge when cutting fabric
2.Co2 flat cutting with auto feeding conveyor for roll to roll cutting
3.Vision laser cutting with Camera for printed fabric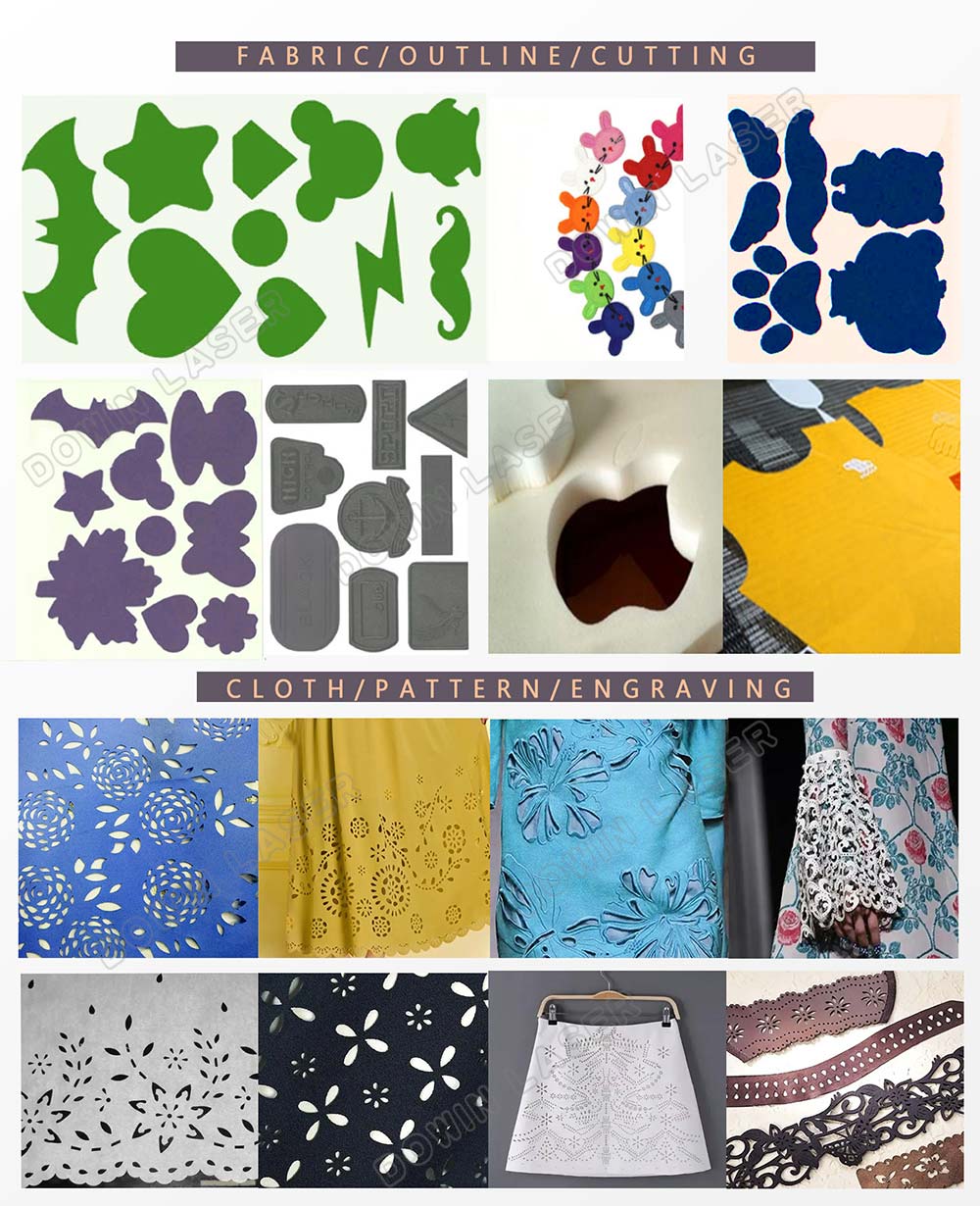 Laser Machine Recommendation
1600mm x 1000mm (63″ x 39″) work area , accommodates roll materials up to 1600mm (63") wide.

This machine features a conveyor bed that is synchronized with the powered roll feeder in order to bring your material forward as needed.

Although designed for roll materials, this laser machine is versatile enough to laser cut flat materials in sheet.
When need camera positioning for counter cutting .
●Dowin printed fabric laser cutter Uses canon camera, high recognition accuracy.                                       ●Cutting by directly contour capturing.
                                             ●Supporting manual adjusting through software to solve the problem of material distortion.                     ●Automatic feeder option to realize continuous processing.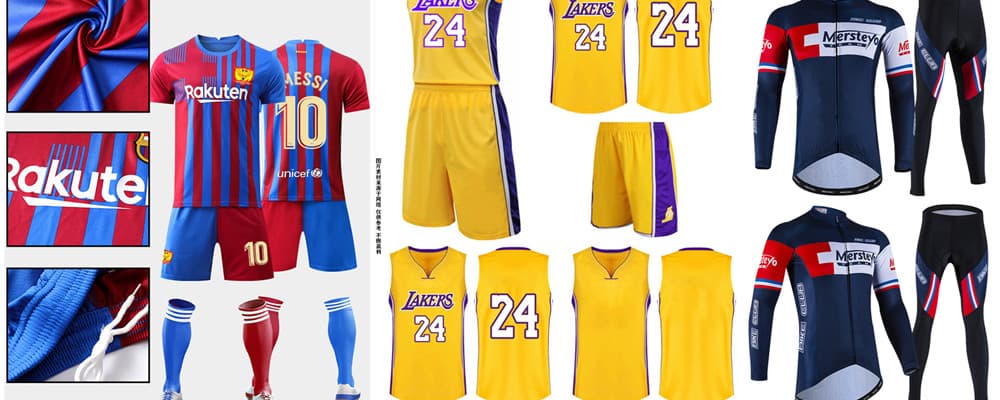 Smart Vision Camera System
The laser cutter is equipped with powerful Smart Vision Software and Camera System.
Canon 1500 Camera is mounted on the top of the laser cutting machine. After the material is fed to the laser cutting table, the camera takes a photo of the printed pattern at once in the entire work area at one time. The software automatically creates a file according to the shape and size of the pattern, and then the laser heads cut precisely along the outline of the pattern.  It only takes about 10 seconds to take pictures and create files.pattern is In system, Like the picture below: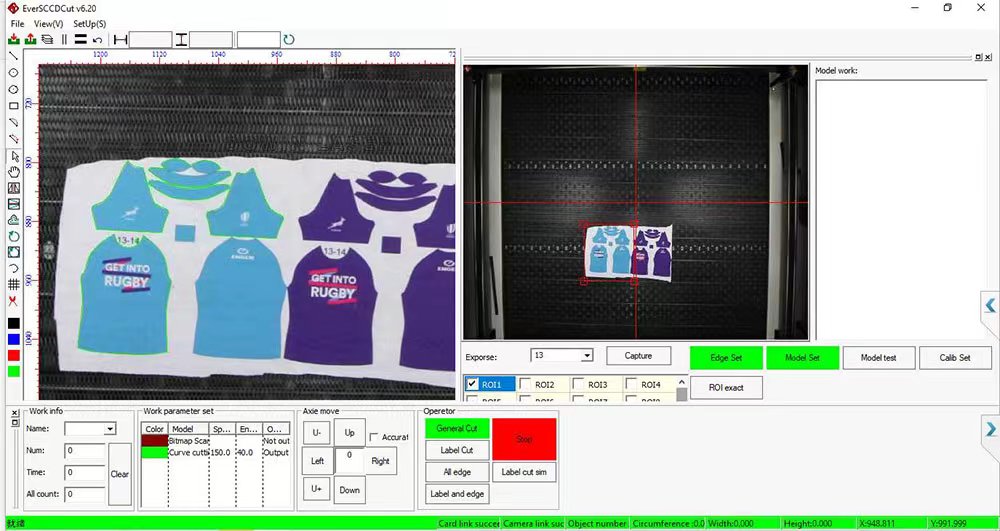 Laser Machine Recommendation
Model

DW-1610/1814/1825/1630

Processing area

1600*1000mm/1800*1400mm/

2500*1800mm/3000*1600mm

auto feed cutting table

yes

cutting Speed

0-18000mm/min

Camera

Canon

laser tube power

80W/100W/130W/150W

Laser wave length

10.6um

Resolution ratio

0.025mm
When fast marking on jeans ,you need Galvo scanner ,600*600mm or even 800*800mm marking size available:

Laser Machine Recommendation
Working size:0-400*400mm
(Optional Dynamic focusing can mark max 1200*1200mm)
1) Sino-galvo 2808 galvanometer
2) Honeycomb working table
3) S&A CW-5200 water chiller free
4) Genuine EZCAD software support win 7/8/10
5) Famous brand-Beijing RECI W4(100W-130W)Co2 laser tube
6) Taiwan Meanwell power supply
Dowin laser cutting is more precise, and it can also reach the gaps that ordinary cutting cannot touch, which is of great significance to the complete presentation of the designer's ideas.