Fiber marking machine is widely used for marking all metal materials and some non-metal materials due to its fast marking speed, high efficiency and high precision. In recent years, the optical fiber marking machine has been put into production in large quantities, and the cost has been greatly decreased, so the price of the product has been reduced, and the optical fiber marking machine has also been widely used in industrial production and our daily life. So it is also becoming more and more popular, but why do the prices of machines vary so much and how to choose a good quality machine.
Which factors that affect the price of laser marking machines? According to the survey data of the market department of the Dowin laser factory, the brand type of product raw materials and accessories affects the price of fiber laser marking machine.While analyzing the factors that affect the price of the marking machine, we are willing to share the knowledge of the laser machine and tell the customer how to choose a high-quality laser marking machine suitable for the customer.
1. Thickness comparison of machine shell
Fiber laser marking machine laser source lifetime last 100000 hours, It is necessary to choose a thick, durable aluminum alloy body shell. The shell material of Dowin laser machine full cover by 8mm aluminum alloy, while many of other suppliers' products are made of iron plate, thickness no more than 2mm, which is easy to rust .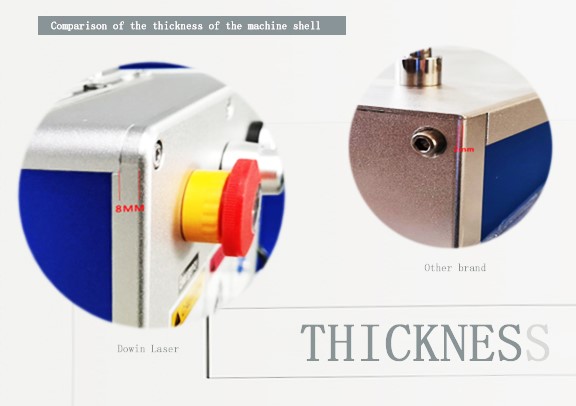 1. Laser source brand and feature
The core part of fiber laser marking machine is laser generator, there are so many different laser generator in the market, such as Raycus, JPT, Max…etc. What is the difference and which one is the best?
*Raycus fiber laser source is top brand in the China.High stable laser output, high pulse energy and high mark efficiency are its advantages. It is with lifetime 100,000 hours. No consumable. Compact size of fiber laser source, which is more suitable for on-line production. Dowin laser fiber laser marking machine choose Raycus laser source. Dowin laser jointly Raycus laser source supplier, customize upgrade portable fiber laser marking machine, it is very hot selling in recent years.
M*Max is another fiber power source famous for being cheap, it is well known for cheaper price, but the main difference between this brand and raycus is that raycus has better stability and a better warranty. According to the sales volume of each brand and the purchase situation of customers, the Raycus brand has a longer history for ordinary fiber laser source, higher cost performance, relatively stable quality, and larger sales than Max. So for normal fiber laser marking machine, Raycus has higher cost performance.
*JPT is Singaporean brand has a different laser power source, some of them are limited by 20 to 80kHz (low-cost JPT), and other models offer less warranty. JPT laser source if famous for MOPA  color marking, The optional range of laser pulse width is larger。 This brand is famous because it provides excellent quality, excellent engraving, and stability at the time of work with their premium models.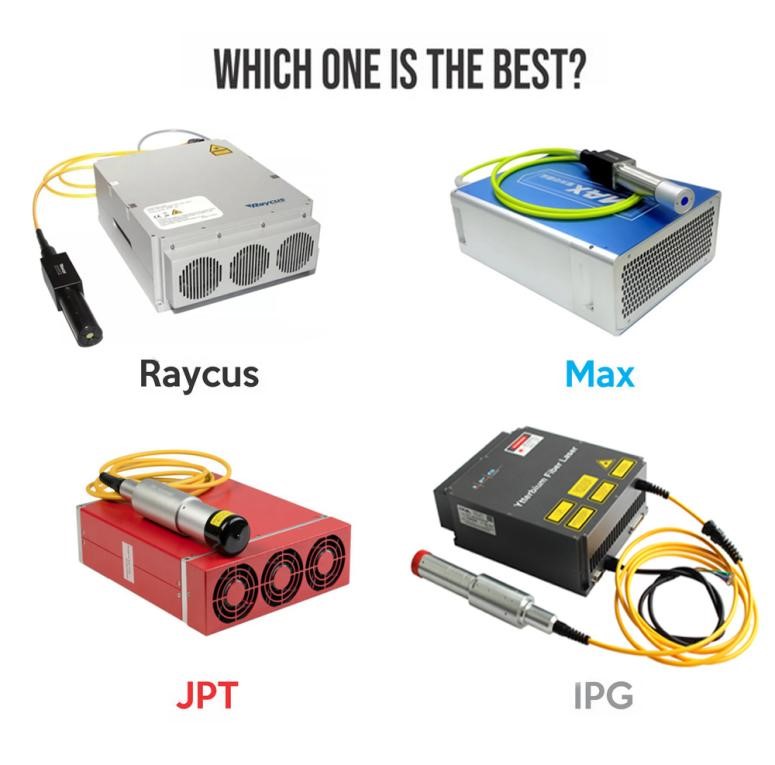 1. Genuine BJ Jcz control card
To ensure machine of highest quality, Dowin laser adopt genuine BJ JCZ control card. Other supplier may use cracked version. Illegally, on top of this, it can not support win 10 system, or even without driver and rotary interface. If there is no drive, the rotary axis cannot be used. Even some supplier in order to use their own software.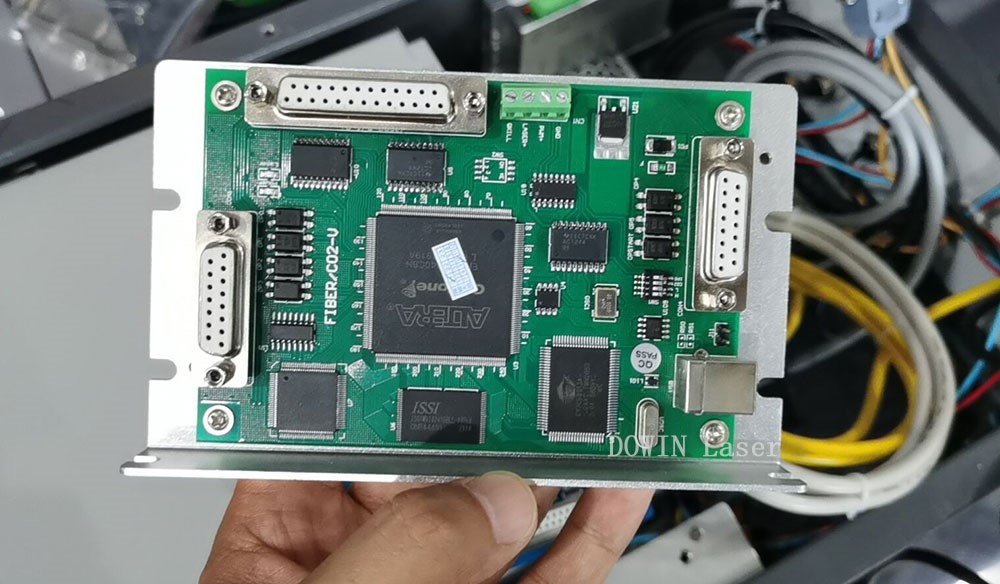 1. Professional EZCAD marking software
Always choose latest Original EzCad software, stable performance. Ezcad2 is a professional marking software launched by JCZ Software Co., Ltd.,  The software is perfect to support different type fonts, single-line fonts (JSF), Array font (DMF), etc. And has flexible text processing, powerful compatibility and image processing functions to meet the needs of different users.the most important thing is it quite easy to operate.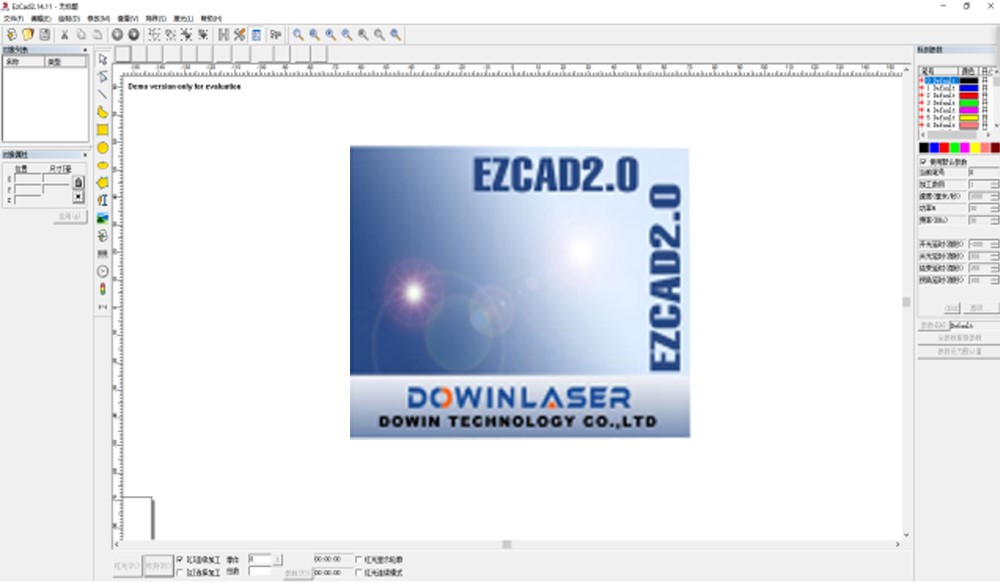 1. Ouya M series or SG-7110 high speed scanning galvanometer
The optical scanning system has fast speed, low drift, high positioning accuracy and reliable operation stability and other characteristics The advanced servo control algorithm and efficient optoelectronic sensing and positioning technology are use in the system to meet most application demands for the product performance and positioning accuracy.
1. Famous brand power supply ensure machine long time work
Taiwan Meanwell power supply is very famous power supply manufacturer, it support 100V~240V voltage, 50~60 Hz, ensure machine with full energy and working for a very long time.
Take all these detail into consideration, we believe you have enough laser knowledge to choose most suitable fiber laser marking machine.Dowin laser supply a range of different model laser marking machine with high quality and affordable price. Contact us if you show some interest in our machine.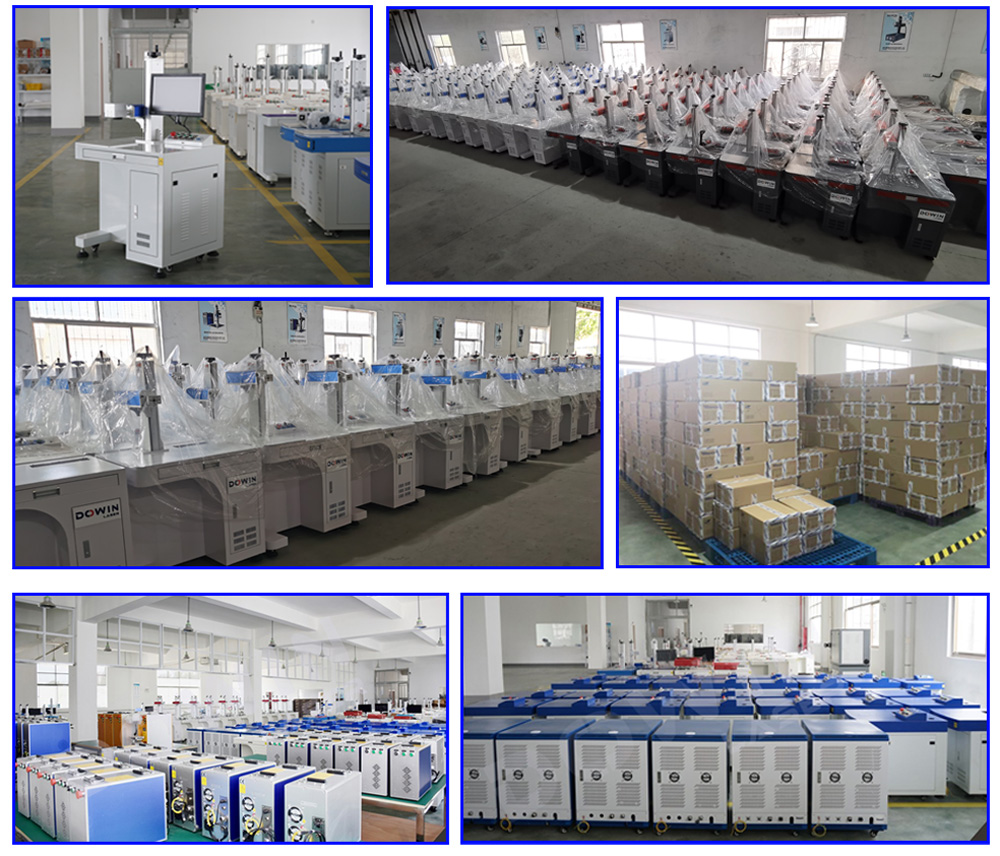 ---
Post time: Sep-09-2022